- I'm ready for my brand new Acura! Return your vehicle to Open Road Acura and lease a new one.
-
I like it so much, I want to keep it!
Purchase your leased vehicle from Open Road Acura.
- I'm not sure what's next. Return your leased vehicle to Open Road Acura.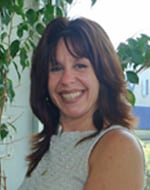 My name is Cally Pivano Tendrick, I am the Business Development Manager here at Open Road Acura of East Brunswick and
I want to personally ensure that you are
comfortable with all of the options that are available to you from Open Road Acura upon the termination
of your current lease. Should you have any questions, please call me
toll-free at (888) 713-4255.
Cally Pivano Tendrick
Business Development Manager
Open Road Acura of East Brunswick